7 Books
If you are looking for some inspiration and a bit of a mind shift, I have put together a list of seven books to read for success in your life, work, and hopefully in your relationships too.
I covered the the following topics as I believe each book with help to build great habits:
Learn about Habits (but of course, habits is a big thing in my coaching!)
Learn about Sleep
Learn about staying Healthy
Learn about Mental Toughness
Learn about Getting Things Done and more done than less time.
Learn how to Get Going and keep going particularly when you fall back into old habits.
And some thoughts about Chilling Out.
There are plenty of other books, but I think these will provide a great starter set of books to read for success and give you the motivation you need to get started and keep going.
Let me know your thoughts in the comments.
Learn About Habits
The Power of Habit by Charles Duhigg
More than 80% of what we do is down to habits.
Many are extremely useful others work against us.
Understand how habits are formed and how to make changes by creating new habits.
This book will get you started in understanding the core of what helps us develop and grow as well as why we stay stuck sometimes.
Publisher: Cornerstone
Publication Date: 07/02/2013
ISBN-13: 9781847946249 
My preferred book store: Foyles (foyles.co.uk)
Learn About Sleep
Why We Sleep  By Matthew Walker
Sleep is an important part of keeping ourselves and our brain healthy. We have learned a huge amount about sleep over the last 20 years.
This book will give you insights into what goes on in the brain when we sleep, don't sleep, and dream. And how it affects our physical and mental well being as well as how it will give you the edge in being immensely effective in what you choose to do.
Publisher: Penguin Books Ltd.
Publication Date: 04/01/2018
ISBN-13: 9780141983769 
My preferred book store: Foyles (foyles.co.uk)
Learn About Staying Healthy
The Fast Diet  by  Dr Michael Mosley & Mimi Spencer
Another part of staying healthy and keeping yourself in peak condition depends on what you eat. And in this case when you don't eat.
The brain and the gut are connected through the vagus nerve. What happens in the gut doesn't stay in the gut, it can effect aspects of the brain and how it functions. Learn how to get your eating and not eating in synch to help your brain.
Publisher: Short Books Ltd.
Publication Date: 10/12/2014
ISBN-13: 9781780722375  
My preferred book store: Foyles (foyles.co.uk)
Learn About Mental Toughness
Can't Hurt Me  By  David Goggins
Autobiographic account of how David Goggins became known as the toughest person alive. Turning from an introvert who had a childhood overshadowed by physical and mental abuse.
He shows you how to toughen the mind to do extraordinary things you never thought you would or could do. Interesting challenges at the end of each chapter! The audio version is worth considering as there is additional content at the end of each chapter.
Publisher: Lioncrest Publishing
Publication Date: 11/10/2018
ISBN-13: 9781544512273
My preferred book store: Foyles (foyles.co.uk)
Learn About Getting Things Done
The 12 Week Year  By Brian Moran and Micheal Lennington
A different approach to getting more done each year as you focus on 12 weeks rather than 12 months. This book will help you look at your work, career, job, and how you get organised and deliver results faster.
Using 10 years of working with clients the authors analysed and put together a programme of getting more done every 12 weeks. There's a little bit of a mental shift needed but the results will be worth it.
Publisher: John Wiley & Sons Inc.
Publication Date: 10/05/2013
ISBN-13: 9781118509234  (Hardback)
My preferred book store: Foyles (foyles.co.uk)
Learn How To Get Going
The 5 Second Rule by Mel Robbins
The answer is in the title!  Nevertheless, worth reading to get more background and how this approach helped the author to make a big shift in her life.
If you read the books I mentioned above they will give you a bunch of things for you to do. However, sometimes you are fighting an internal battle to do or not to do. The 5 second rule will add another tool in your armoury to help you get things done.
Publisher: Permuted Press
Publication Date: 28/02/2017
ISBN-13: 9781682612385  (Hardback)
My preferred book store: Foyles (foyles.co.uk)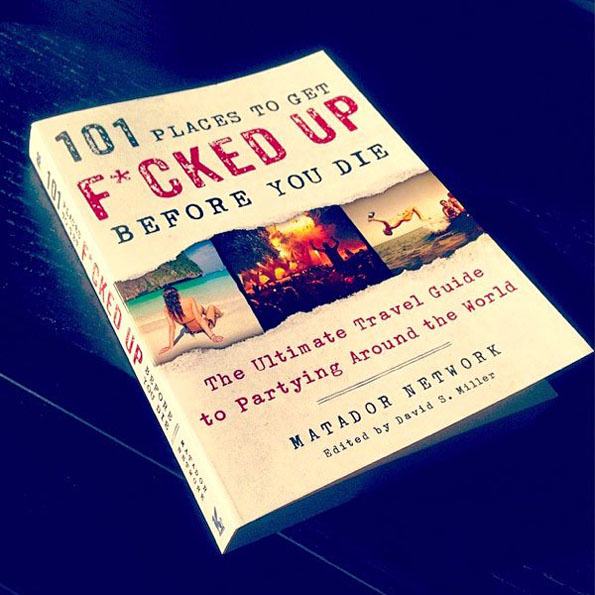 Chilling Out
101 Places To Get F*cked Up Before Your Die
Well…what can I say?
We all need time to relax and have fun.
Publisher: Griffin Publishing
Publication Date: 04/02/2014
ISBN-13: 9781250035585 
My preferred book store: Foyles (foyles.co.uk)
There are plenty more books out there that are useful resources to help you get started, create a plan, and execute the actions to make the change you want.
Remember to build habits.  They will work for you when motivation, discipline, and willpower lets you down!
If you could do with a little more help, get in touch by booking some time to talk through what you need.
Book Your call
Book a 30 minute call to see what else you need to help you make changes.